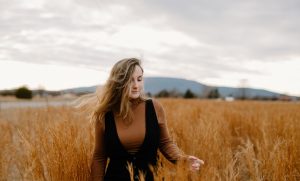 You may be wondering whether there are risks associated with abortion. Like many other medical procedures, abortion possesses certain risks that you should be aware of. You deserve to know all of the facts before making a decision!
There are two types of abortion: medical and surgical. Consider the risks before undergoing an abortion procedure. Your health matters!
Medical Abortion
According to the Mayo Clinic, medical abortion involves using two different drugs, mifepristone and misoprostol. Mifepristone blocks progesterone to end the pregnancy. Misoprostol causes the uterus to contract and expel the embryo or fetus and pregnancy tissue through the vagina.
This form of abortion is also known as the "abortion pill."
There are certain risks associated with the abortion pill procedure. According to the Cleveland Clinic, these risks include:
Incomplete abortion
Heavy bleeding that will not stop
Infection
Fever
Diarrhea and digestive pain
Allergic reaction to the medications
Surgical Abortion
A surgical abortion is a more invasive procedure than a medical abortion. During this procedure, a woman's cervix is opened through dilation, and surgical instruments or vacuum aspiration are used to remove the pregnancy and related tissue from her uterus.
The risks of surgical abortion can include:
Perforation of the uterus
Damage to the cervix
Scar tissue on the uterine wall
Infection
Complications of Surgical Abortion
Some women may experience complications following a surgical abortion procedure. If you are experiencing the following symptoms, you should seek medical care immediately:
Passing blood clots that are larger than a lemon for more than two hours
Bleeding that is heavy enough that you have to change your pad twice in one hour for two or more hours
Foul-smelling vaginal discharge
Fever
Pain or cramping that gets worse instead of better, especially after 48 hours
Pregnancy symptoms that persist after one week
Need Support?
If you are facing an unplanned pregnancy and unsure of who you can turn to, we can provide you with the information needed to make an informed decision. Considering your options can seem overwhelming, and you deserve to have the facts. Contact us today for non-judgmental, confidential support. You are not alone!