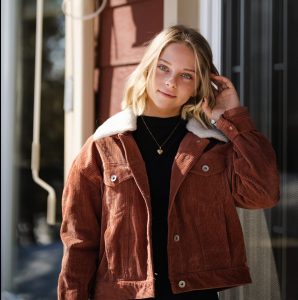 Not only can abortion take a toll on a woman's physical health, but also on the mental well-being and health of a woman.
The World Health Organization defines mental health to include "our emotional, psychological, and social well-being. It affects how we think, feel, and act. It also helps determine how we handle stress, relate to others, and make healthy choices."
An abortion can have long-lasting consequences for your mental health, and how you feel impacts how you feel physically and emotionally as well. Consider the risks before moving forward with an abortion. You deserve to understand the facts.
Mental Health Effects of Abortion
The National Institute of Health shares that women with a history of abortion have "elevated rates of mental illness" compared to women who haven't had an abortion.
A literature review done by the Task Force on Mental Health and Abortion ends with, "It is clear that some women do experience sadness, grief, and feelings of loss following termination of a pregnancy, and some experience clinically significant disorders, including depression and anxiety."
Post-abortion stress is something women experience as well. Some common signs of this include:
Generalized guilt
Generalized anxiety
Denial and Depression
Regret and Remorse
Flashbacks
Specific or generalized sense of grief and loss
Verify Your Pregnancy Before Abortion
If you are still considering an abortion for an unexpected pregnancy, it's important to know what type of abortion you qualify for, which can only be confirmed with an ultrasound. An ultrasound confirms viability, the location of the pregnancy, and gestational age.
Schedule a no-cost and confidential pregnancy test and ultrasound appointment with us today.
If you need a non-judgmental place to process, talk to us. Our staff is here to listen and help you process your choice. At the end of the day, the choice is yours to make!