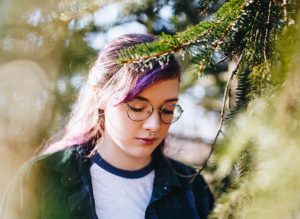 Not sure what to do when it comes to your pregnancy decision? You may feel pressured by those around you and life's circumstances. Ultimately, the decision is up to you. Here is what to know when weighing your options for abortion and adoption.
Thinking About Abortion?
Abortion is a major medical decision that comes with serious physical risks. The two types of abortion are medical abortion (the abortion pill) and surgical abortion. Each abortion comes with similar physical risks, including infection, incomplete abortion, and heavy/prolonged bleeding.
Before An Abortion
When considering abortion, it's important to understand where your health stands as well as your pregnancy health. Different abortion procedures are done at different points of pregnancy.
An ultrasound reveals three important things about your pregnancy:
If it's a viable pregnancy (has a heartbeat)
How far along you are
The location of your pregnancy
Confirm your pregnancy with a no-cost and confidential ultrasound at Life Choices FRC today. An ultrasound can alert you to any pregnancy complications.
What's Adoption Like?
Adoption can be a great fit for you and a willing adoptive family. If you're not ready to parent and are concerned about the risks and side effects of abortion, adoption could be perfect for you.. 
There are multiple adoption plans that give you the flexibility you need to fit into your lifestyle. Choose from open, closed, or semi-open adoption based on what kind of relationship you want with your child and the adoptive family.
Do your best and take your time as you decide for your future. Adoption takes humility but is full of love and hope for the future. We can inform you more about this pregnancy option.
Receive pregnancy confirmation as well as a free and confidential options consultation. Schedule a free appointment today!